fintech app development services
FinTech Product Development
Empower your financial services with our fintech app development expertise. Transform your operations and enhance customer experiences.
We have experience in product development in areas of lending products, fintech aggregators, embedded finances, portfolio management and InsurTech products

We architect secure fintech apps that can handle high volumes of transactions and sensitive financial data, providing your business robust foundation and trust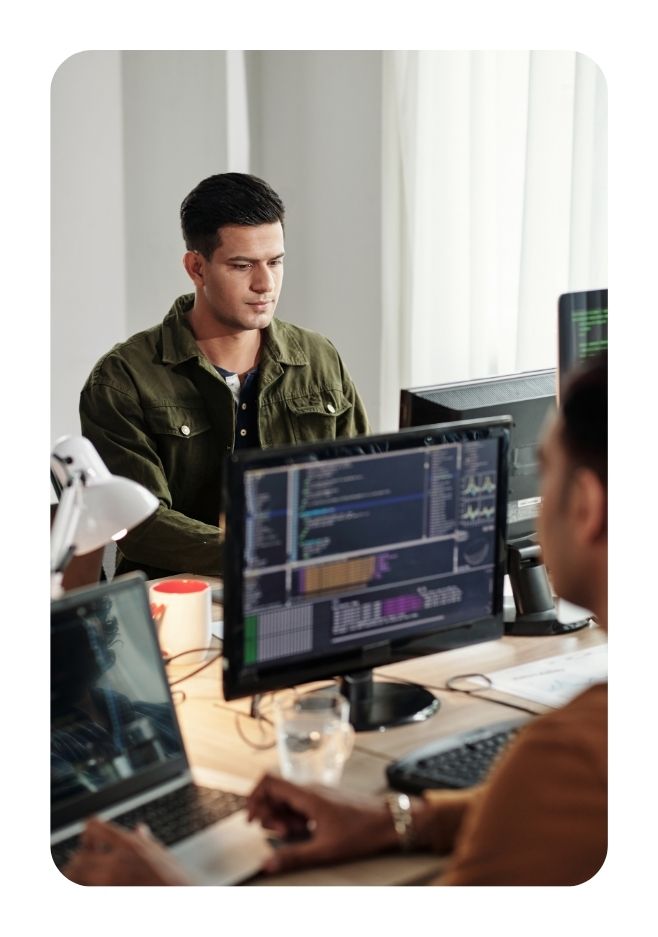 Streamline fintech app development with seamless integration of banking APIs, Credit Score APIs, KYC APIs, Payment Gateway APIs and more

We stay up-to-date with the regulatory landscape and ensure that your fintech products comply with industry standards, providing a secure and trusted environment for your customers
How we do?
Possessing a profound understanding of the financial industry, including its unique challenges, regulations, and market trends.
Fintech expertise with 10+ successful product deliveries.
Streamlined vendor communication and seamless API integration.
Comprehensive testing for ironclad security measures.
Fintech-experienced developers and product managers.
Scalable backend architecture for future growth.
Expertise in regulatory compliance, including ISO, IRDA standards implementation.
FAQs
How do you handle data privacy and protection?

We implement robust security measures, encryption protocols, and strict access controls. We obtain ISO 27001 and SOC2 security certifications.

What is the typical timeframe for developing a fintech product from concept to launch?

Timeframe depends on the complexity and number of features in the product. Typically, we have developed fintech MVPs in 3 months

Will you take care of third party integrations?

Yes, our Product Manger will find the suitable providers and work with them to integrate their APIs, and resolve any issues that comes up