For companies of any size
Team as a Service
We provide pre-vetted resources either as a stand-alone team or to augment your existing team. You can manage the resource directly, or can have a Project Manager.

We follow stringent recruitment and training process to ensure you get the best resources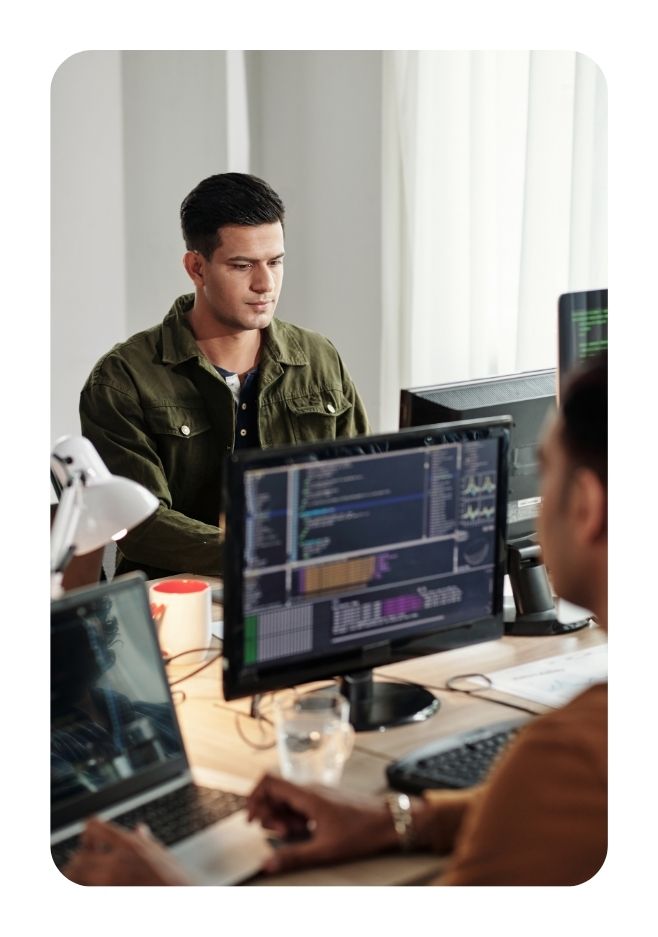 How we do?
We recommend hiring our developers to startups or enterprises that already have a clear idea of exactly what they want to achieve.
You just want to hire a few developers for the following reason
Expand your development team to handle the growing demands of software development
Enrich your existing team by adding professionals with different tech stack to enhance their capabilities
Launch new projects with our developers, guided by in house Tech Leads for successful execution
Scale your team for short to medium-term periods, accelerating development speed and meeting project timelines effectively
Instead of just developers, you want a team of developers, and a product manager to lead the team for following reasons
You don't want to involve in day to day management, and prefer a dedicated pod working for you where you can give high level plan of what you want to build
You don't want to recruit, train and manage in-house team
You want resources scale up or down based on project needs
FAQs
Why would I hire resource on contract instead of in-house hiring?

Contract resources can scale up and down based on requirements. You don't have to involve in recruitment, training, management, or replacement of resources.

What are the payment terms for this engagement model?

For this engagement, we work in a retainer model. Based on the team size deployed, we charge clients on a monthly basis. Get in touch to know further.

How would I ensure team works effectively in remote mode?

We use tools like Hubstaff to track the team's timelogs, and Clickup for task tracking. Our PM does daily internal standup and weekly meetings with clients.