SaaS development
SaaS Development Services
Transform your business idea into a scalable and secure Software-as-a-Service (SaaS) solution, delivering value to your customers through cloud-based applications.
We possess extensive expertise in developing robust SaaS solutions, specializing in B2B products. Our team excels in crafting complex architectures to deliver innovative and scalable products

Tailored SaaS platforms that align with your unique business requirements. Experienced team delivers fully customized and scalable solutions.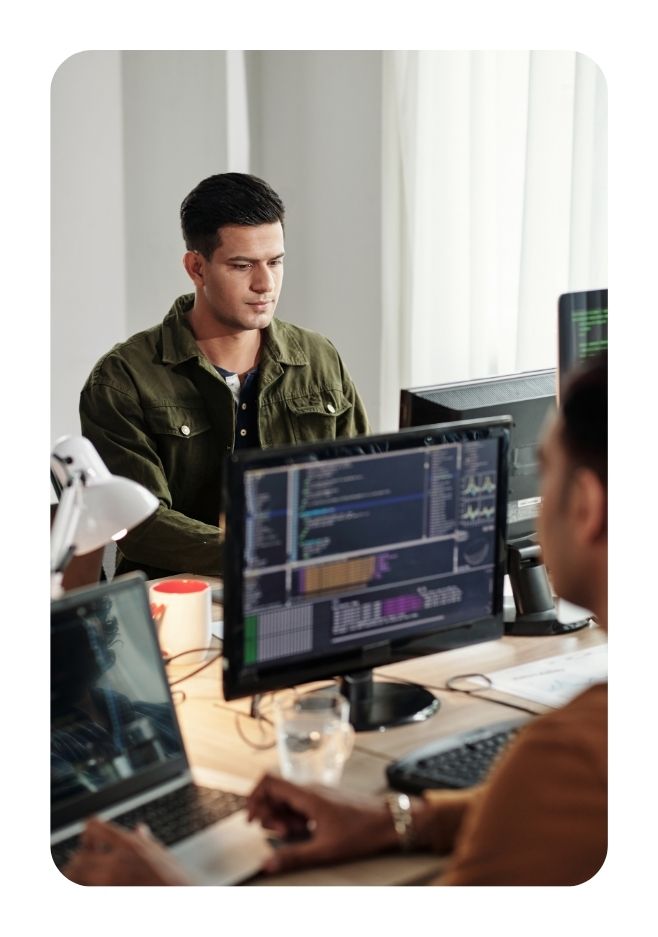 Seamless integration with third-party apps and APIs, enabling smooth data flow and enhanced functionality for an improved user experience.

Scalable and high-performing SaaS platforms built with robust architectures, optimized for speed, reliability, and a responsive user experience.
How we do?
Crafting Tailored SaaS Platforms:
In-depth understanding of business requirements for customized solutions.
Collaborative approach with experienced developers and architects.
Optimization for performance, reliability, and seamless user experience.
Robust data security measures and compliance with industry regulations.
Robust data security measures and compliance with industry regulations.
FAQs
What measures are in place to handle high volumes of data?

Measures include distributed storage, caching, and scalable databases to handle high data volumes efficiently.

Which technology stack is preferred for a SaaS product development?

The technology stack is chosen based on project requirements, but commonly used ones include Node.js, Python, and AWS.

What security measures are implemented to protect sensitive data?

Robust encryption, access controls, and regular security audits are implemented to safeguard sensitive data.