app development services
Web & Mobile App Development
We are best app development company in India for web and mobile. We are experienced in responsive web development and cross platform mobile app development.
Expert Web and Mobile App Development Services. Our skilled team delivers cutting-edge solutions for businesses, focusing on user experience, performance, and scalability. Transform your ideas into reality with our tailor-made software products.

Complete full stack development services for websites and mobile apps. Build powerful and user-friendly apps for your business.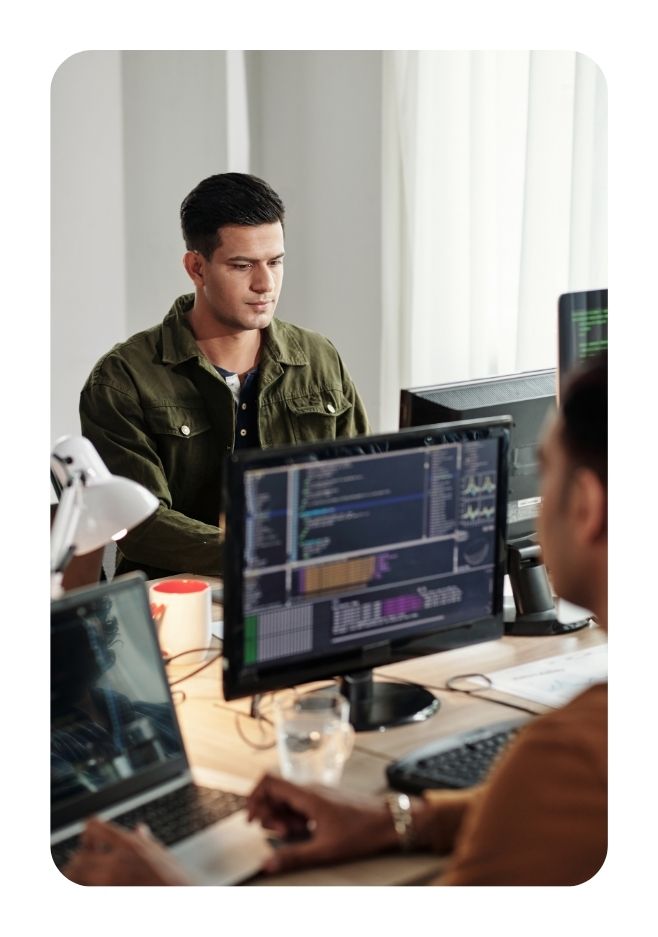 Expert frontend development for stunning websites. Enhance user experience with visually appealing and responsive designs. Tech - ReactJS, Angular, NextJS, TypeScript, React Native, Flutter, Java

Efficient backend development for powerful and scalable web applications. Optimize performance and functionality. Tech - Python, Node.js, Express.js Java (Springboot), PHP, .NET, Django, Flask
How we do?
Top-notch custom development services in India, delivering tailored solutions for your unique business needs.
Agile development methodology for efficient and iterative progress
UI design to create user-friendly interfaces
CI/CD for seamless code integration and deployment
DevOps practices to streamline development, operations, and collaboration
Comprehensive testing including unit testing, API testing, and device testing
Documentation to ensure clear and concise information
FAQs
How will you ensure the code quality?

We use SonarQube to check code quality automatically. It reports potential bugs, vulnerabilities, code smells, and quality issues. We do regular code review also.

What happens when the engagement ends?

We share Code repos, Postman collections, architecture designs, relevant credentials, and documentation with you along with detailed Knowledge Transfer

Can you work with an existing codebase?

Yes, We do. We first check the code quality issues. After resolving those, we proceed with feature additions.